FanFest at AT&T Park-- Feburary 5, 2011

1 | 2 | 3 | 4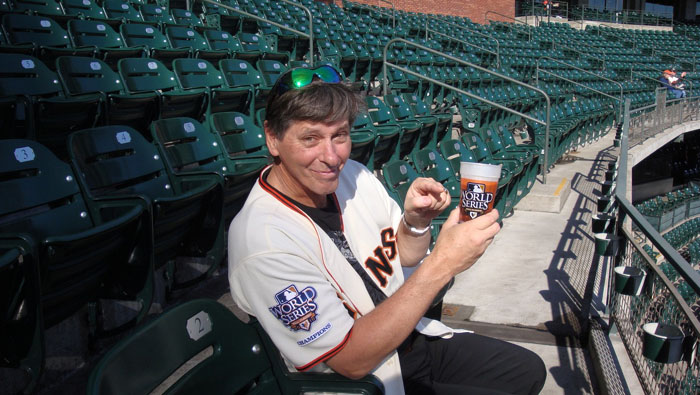 As soon as we got in the ball park it was obvious the lines were
far too long for an autograph for me, so what better way to celebrate
the day than with a nice cool one from our seats!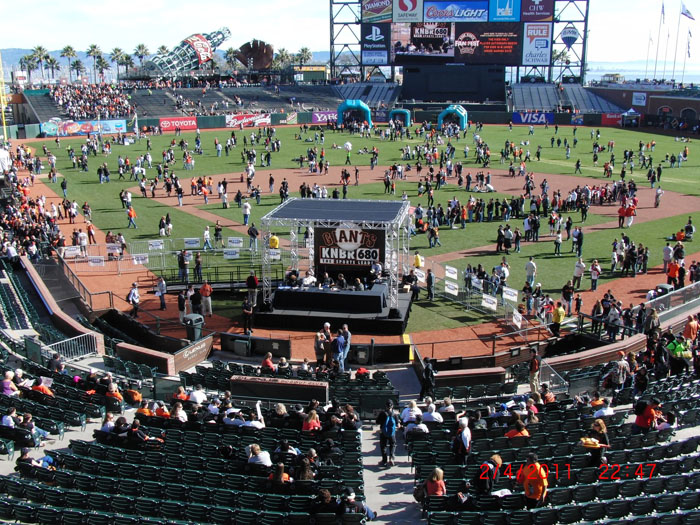 But then before I had even had a chance to finish half my beer,
Ellyn says the best seats are right in front downstairs in front of the
KNBR box--so we quickly migrated down their to the 3rd row--right
in front of the exit where all the players were coming and going.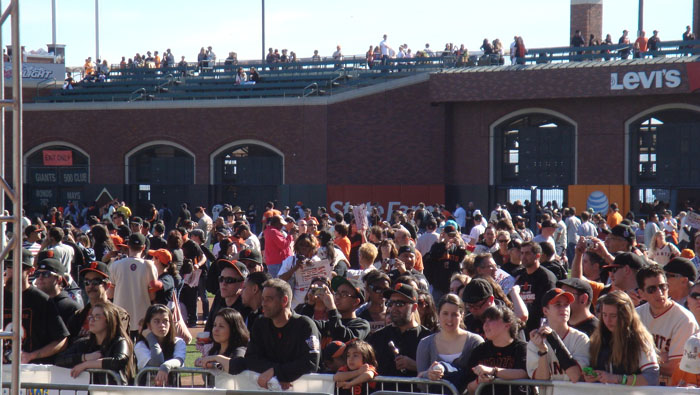 Despite Larry Baer's (President of the Giants) plea on KNBR "If you're not already here,
please don't come!"--they just kept coming, and coming, and coming . . .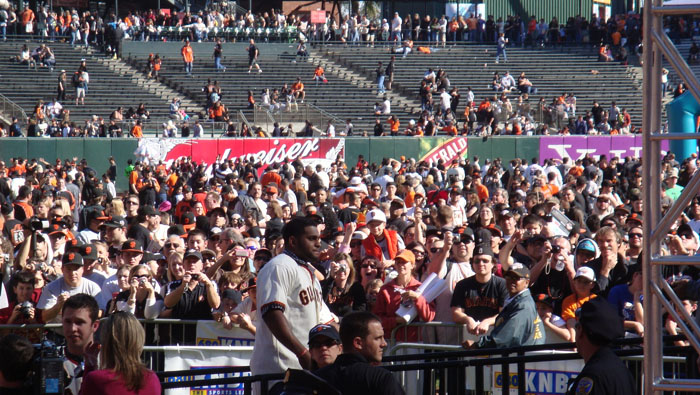 One big question mark for the Giants fans everywhere is Pablo Sandoval.
Just as important as his new waistline, does the Panda have the
discipline to lay off those pitches 3 feet out of the strike zone?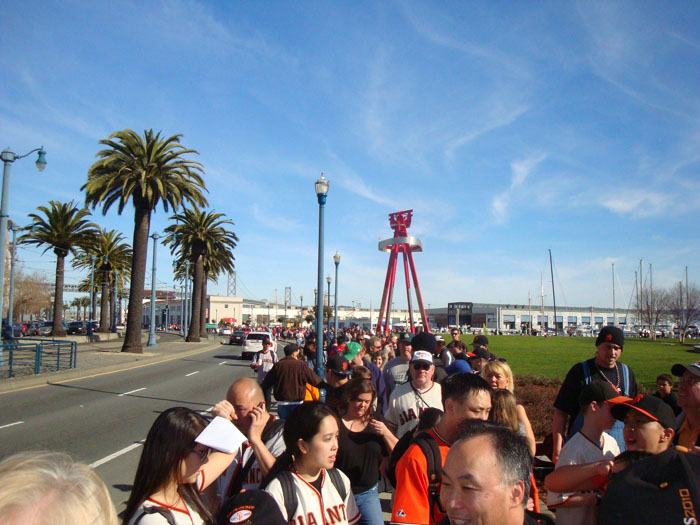 This photo does not do the reality justice--this line extended almost all the way
to the Bay Bridge . . . and this was the so-called "early entrants"
--us season ticket holders--each of them had to have
a ticket to get in this early (before 11 AM).

1 | 2 | 3 | 4